Machine Translation – Isn't That Just Translating on the Internet?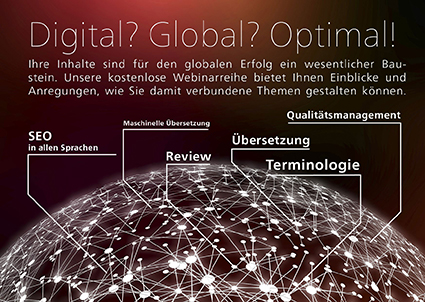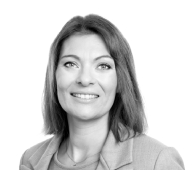 Anita Wilson
CEO
Some people want to save money, and others need faster translations. NMT, or neural machine translation, should now fix this dilemma for everyone. But isn't machine translation just translating on the internet? Watch out here, as the devil is often in the details. You can find out what to look out for when introducing and using NMT in our free webinar.
We will shed a light on the following important points:
What do I need to watch out for when introducing or using NMT?
What content is NMT suitable for?
How do I choose the right NMT engine?
How do I keep my data safe?
What costs are involved for me?
Who can advise and support me on the subject of NMT?
Machine Translation – Isn't That Just Translating on the Internet? The webinar recording
Article
Want to know more about the topics of digitalization and globalization, and our webinar series "Digital? Global? Optimal!"? Then check out our other webinar recordings from this series. It is focused on knowledge and best practices in the following topic areas:
Terminology – Standardization on a Global Scale
Review – Fit for Market Thanks to Local Experts
Optimal in Real Conditions – Doppelmayr/Garaventa Reveal the Secret to their Global Success
Looking for a Partnership for Your Global Content?
Then you are in good hands with us! We embrace partnership – our many long-standing clients can vouch for that! We would be delighted to use our know-how, software solutions, and customer orientation to help you succeed.
Contact us now!