SEO – Get Noticed in All Languages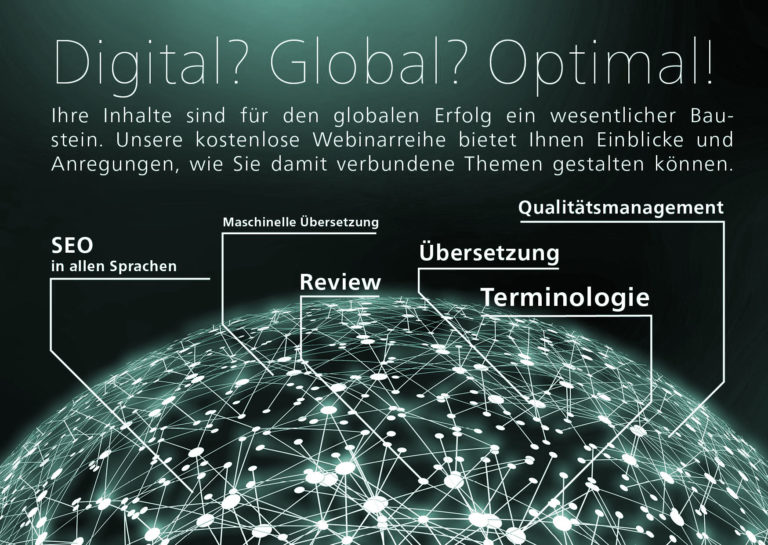 Natalia Wrobel
Expert in SEO and Digital Marketing
SEO – Get Noticed in All Languages
SEO – get noticed in all languages: of course, this topic had to feature in our series of webinars. In these webinars, we aim to illustrate the opportunities that digitalization and globalization bring as well as the associated challenges. Kaleidoscope and eurocom have been supporting companies in tailoring content perfectly to the requirements of target markets for decades. The fourth instalment is about global discoverability. After all, the best texts and content won't be much help if they can't be found.
SEO – get noticed in all languages: The webinar recording
If you would like advice on the topic of SEO, we are happy to help.
The following may also interest you:
Looking for a Partnership for Your Global Content?
Then you are in good hands with us! We embrace partnership – our many long-standing clients can vouch for that! We would be delighted to use our know-how, software solutions, and customer orientation to help you succeed.
Contact us now!