Terminology – Standardization on a Global Scale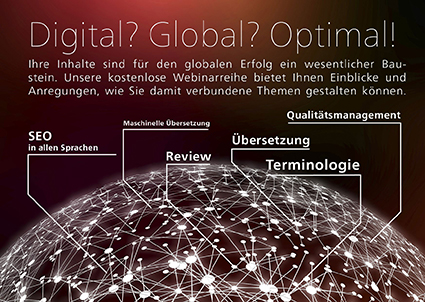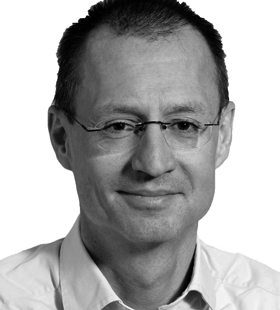 Arnold Zimmermann
Team Leader Marketing Communications
The first webinar in our series focused on the topic of terminology. On the one hand, most companies – keyword: content marketing, etc. – are aware of the importance of a standardized presence. On the other hand, the necessary resources for continuous terminology work are often lacking. However, not managing terminology frequently proves to be the most expensive option; missing or incomplete information and documentation are bad news in terms of product liability, resulting in financial losses. This presents a crucial argument for using terminology to establish standardization on a global scale.
If you missed the webinar, you can catch up on it anytime here.
Terminology – Standardization on a Global Scale: The Webinar Recording
Article
Want to know more about the topics of digitalization and globalization, and our webinar series "Digital? Global? Optimal!"? Then check out our other webinar recordings from this series. It is focused on knowledge and best practices in the following topic areas:
Looking for a Partnership for Your Global Content?
Then you are in good hands with us! We embrace partnership – our many long-standing clients can vouch for that! We would be delighted to use our know-how, software solutions, and customer orientation to help you succeed.
Contact us now!