A Day in the Life of a Translation Project Manager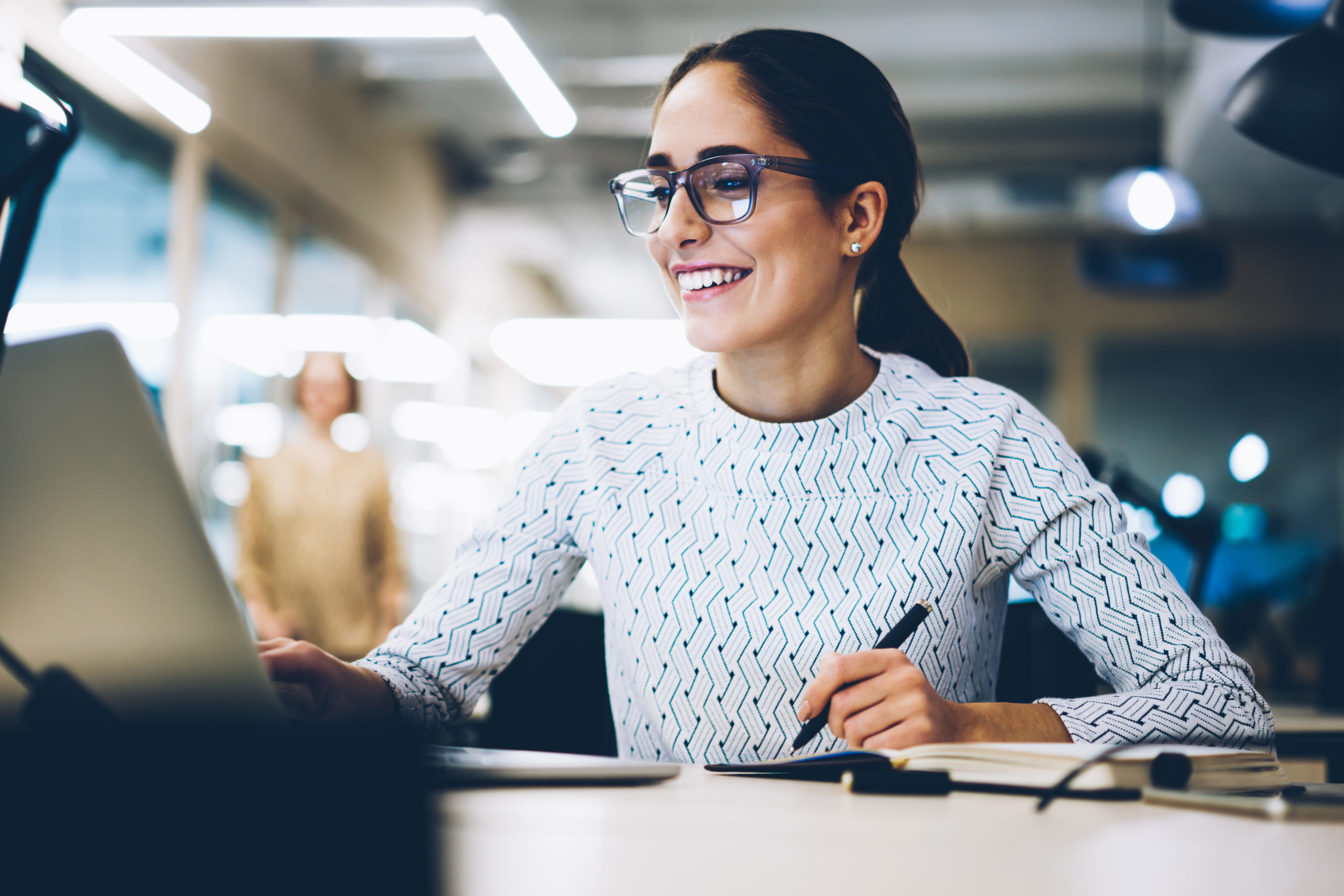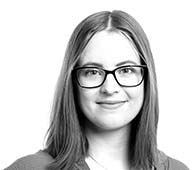 Theresa Reinsprecht
Projectmanagement
For the customers of Eurocom, there is hardly a day that goes by without speaking to one of our translation project managers. They are the first point of contact for new orders as well as for questions and feedback regarding existing translations. Most project managers are also trained translators themselves, speak several languages, and have always been attracted to the language industry. But how exactly does their working day look like? What skills do they need to bring to the table and what hurdles do they have to overcome in order to get the best out of your translation projects? Join us as we take a look behind the scenes…
Table of Contents
09:00 – Take stock and work through new requests
With the first cup of coffee in hand, we start with the e-mail inbox. New requests have to be checked, prioritized, and processed. Deliveries from our translators must be filed and any queries forwarded to our customers. A well-organized inbox makes life easier for the rest of the day and ensures that no important requests or announcements are overlooked.
Although our project management team at Eurocom is a good twenty people strong, we tend to work in smaller teams on our day-to-day business, each of which takes care of one or more clients. Dividing the workload in this way means that we are always working on projects whose processes, requirements, and special backgrounds we are familiar with, ensuring that each project is managed as efficiently as possible.
At the beginning of the day, we like to get together in our respective teams for a small informal meeting to briefly discuss the business for the day and ensure everyone is kept up to date. What new projects have we received, what is the best way to divide up the upcoming workload, have any larger projects been announced, or have we received new information from the customer that needs to be shared with all the relevant stakeholders? This is especially important if someone in the team is absent at short notice. In order for us to be able to provide a seamless project management service at all times, we have to ensure that every member of the team is aware of and can access the most important project information.
10:00 – Clarify customer requirements and schedule translation projects
Once the most urgent e-mails have been answered, the actual project work begins. New projects are created and our translation teams are commissioned. But before all that can happen, we need to check the source files and clarify any questions regarding the project instructions with the client. We also discuss any further services that may be relevant, such as an in-country review of the translations using the Globalreview software developed by our parent company Kaleidoscope or layout preparation (DTP) of the translated file. We will be happy to advise you on our full range of services for more complex enquiries.
As a project manager, deadlines and time pressure are a constant part of daily life - and it goes without saying that punctual deliveries are an absolute must. It is therefore also particularly important to recognize potential problem areas in advance and ideally to solve them before a problem actually occurs. That is why we take a close look at the files before putting them into translation and clarify the exact requirements with the client. We consider it an important part of our role that we respond to the individual needs of the client and to find a customized solution for each project.
At Eurocom, we mostly work with regular translators who have been translating for our clients for several years, which means they are also familiar with the content, the special customer requirements, and the specific company terminology. Fostering a good relationship with our translation teams is critical. After all, without their skills and expertise, a successful translation project would not be possible. As soon as the suitable translators have been selected, the last questions have been clarified, and the delivery date has been agreed with the translation team and our client, the translation can begin.
13:00 – Maintain communication with clients and process queries
After a lunch break spent chatting with colleagues from other accounts, afternoons are often a time for meetings. In our post-corona world, these are mostly held in a hybrid format with some colleagues physically in the office and others joining from home via Microsoft Teams. We have established a healthy balance between working from home and from the office, which also helps to bring some extra variety and flexibility to the working week.
Sometimes we also need to discuss more complex projects or strategic questions with wider implications with the client. In situations like these where an e-mail would not be appropriate, we also modern video conferencing technology to speak with the client directly. Although we do have regular, sometimes even daily, direct contact with our counterparts at the client, most of our communication is handled by e-mail and occasionally by telephone. It therefore always makes a welcome change to meet the face behind the well-known e-mail name "in person" in a video call.
Even during the course of a project, we remain in constant contact with the clients. Our translators are encouraged to report issues or questions early so that they are resolved as quickly as possible and do not lead to delivery delays. Another software solution developed by our parent company is used here, namely Smartquery. This allows us to collect queries from the translators, send them directly to the responsible contact person at the client, and share the answers with all the relevant translation teams.
14:00 – Check translation quality carefully prior to delivery
Our translation projects are not just closely monitored during the preparation, planning, and execution phases. Completed translations are thoroughly checked again by our project managers before they are delivered to the client.
ISO 17100, the quality standard for translation services, requires a four-eye approach. This means that every translation has to be checked again by a second translator, also called a reviser. But we go one step further and work according to the 6-eye principle. This means that after the translation and revision stages, we project managers also check whether the translations meet our quality standards.
Despite the wide-ranging language skills in our own ranks, we cannot of course cover every language ourselves. In order to be able to check every translation, we use technological tools to check grammar, spelling, consistency with previous translations, and compliance with company-specific terminology. During the course of our working day we come into contact with many different tools and software solutions that support us in every phase of a translation project. Thanks to our parent company Kaleidoscope, which develops special software solutions for the language industry, we are best equipped at Eurocom.
In addition to checking the objective quality criteria, we also ensure that all project-specific requirements for the translations have been met. For example, we check whether the right form of address has been used and answers to queries have been taken into account. We then discuss discrepancies directly with our translators or, if in doubt, get support from our colleagues who are proficient in the respective language.
Only when we are convinced of the quality of the translation will we return it to the respective client. A project is always a team effort and success results from the expertise and commitment of many different stakeholders, from clients to translators. Nevertheless, we as project managers are ultimately responsible for delivering the best possible result to the satisfaction of all. Therefore, even after the project has been completed, we continuously strive to improve ourselves, the service we offer, and consider feedback of any kind as a valuable opportunity for further development.
16:00 – Build up professional expertise and stay informed about the latest trends
Even with non-language-specific problems, you can always ask colleagues for advice – most project managers have additional expertise in other areas of the language industry and are always on hand to answer questions. In addition to their daily work on translation projects, some project managers are also responsible for what we call 'Areas of Expertise', such as machine translation, search engine optimization, interpreting, quality management, vendor management, or the further development and optimization of our tools.
So that we do not lose sight of these tasks in the hustle and bustle of daily project work, we set ourselves individual goals on a quarterly basis, which we work towards on quieter days. This ensures we remain constantly on the ball and keep up to date with the latest developments in all areas of the language industry. Not only is this a great help to us internally, but it also allows us to handle many different projects for our clients. And last but not least, we also enjoy trying out new tools or getting to know new workflows – after all, variety is the spice of life, as the saying goes!
17:00 – Hometime - even for a translation project manager!
At the end of the day, we pack up and look forward to a well-deserved evening off. A whole day of checking texts in different languages from all over the world, juggling deadlines, mastering new challenges, and working on optimizing our processes on the side - by the time we get to the evening, our heads are often spinning.
Although it can sometimes be exhausting, the project work always offers new challenges and a varied daily work routine. That's why in the evening it's time to rest well - because who knows what tomorrow will bring!
Would you like to learn more about the work of translation project managers? Get in touch with us today and we would be happy to help!
The following may also be of interest to you:
Looking for a Partnership for Your Global Content?
Then you are in good hands with us! We embrace partnership – our many long-standing clients can vouch for that! We would be delighted to use our know-how, software solutions, and customer orientation to help you succeed.
Contact us now!